Metrics strengthens sustainability focus with new hires
Metrics Credit Partners has announced new appointments within its Investments and Corporate teams, as the business continues to grow and intensify its focus on sustainability, further cementing its position as Australia's leading non-bank corporate lender.
Alison Chan has been appointed as Investment Director – Sustainable Finance, based in Sydney, responsible for developing innovative sustainable finance strategies to support the global transition to a low carbon economy. Ms Chan joins from National Australia Bank where she was Director, Sustainable Finance. Prior to that she was a Senior Advisor to Climate Bonds Initiative, based in London.
In 2018 Ms Chan was named Governance Professional of the Year by ICSA: The Governance Institute, for her commitment to good governance and her innovative and effective approaches to lasting improvements to governance.
Metrics Managing Partner, Andrew Lockhart, said: "We are thrilled Alison has joined our team to help enhance and deliver our sustainability vision. Her experience working with infrastructure owners in Sydney and London with their transition to a low carbon economy will be key as we continue to evolve our approach to ESG integration."
Lalit Barhate and Luke Adams have recently been appointed to the corporate office as Director, Internal Audit and Group Treasurer, Finance & Fund Accounting, respectively.
"All three bring extensive industry experience and position us well for continued growth," Mr Lockhart said.
Metrics also announced seven additional appointments – four analysts and three associates to support its investment team across Australia and New Zealand, taking the total team to more than 90.
Heightened environmental, social & governance (ESG) focus
 Mr Lockhart said Metrics' approach to responsible investment and ESG issues is growing in importance as regulation, climate change and societal expectations evolve.
"Sustainability is at the heart of the Metrics business and has always been a core part of our investment philosophy. We have a responsibility to act in the best long-term interests of investors in our funds, and we believe ESG issues present both risk and opportunity – affecting the performance of our funds and the long-term, risk-adjusted returns we ultimately deliver to our investors."
Mr Lockhart also recognised the potential for the funds management industry to have an impact on creating a better world: "As a fund manager, the main channel through which we can influence the real world is through the companies in which we invest. We have a responsibility as a fund manager to accelerate and mainstream sustainability across the real economy."
Metrics recently detailed its approach to sustainability in a new ESG policy.  Environmental policy aims integrated into Metrics' investment decisions include support of the Paris Agreement goal of limiting global warming to below 2ºC, preferably to 1.5 ºC, and actively supporting the adoption of renewable or lower-carbon fuels and energy sources.
Metrics believes certain activities and industry sectors represent outsize risk to the firm and its investors and therefore has several negative investment screens including on the development of new oil and gas fields and entities that operate in the coal industry.
Further reinforcing its commitment, Metrics recently became a Partner to the Climate Bonds Initiative and a member of the APLMA Green & Sustainable Loan Committee. This adds to existing commitments as:
"While the focus of ESG started in listed equities, investors want to know that ESG factors are integrated into the broad range of asset classes including private debt and private equity," Mr Lockhart concluded.
17 September 2021
Other News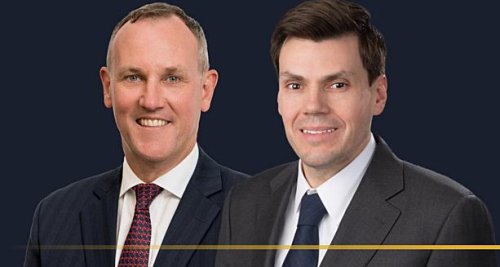 Andrew Lockhart, Managing Partner at Metrics Credit Partners, provided insights into the opportunity and outlook for Australian private debt in…
Read more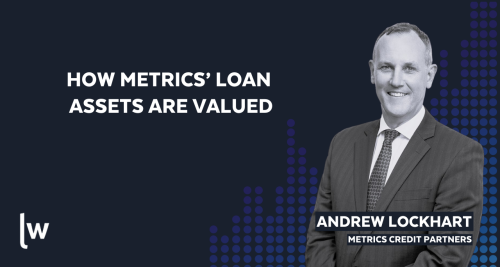 The price you pay is almost as important as the asset you're buying. Here's how Metrics determines asset value.  It…
Read more