Award-Winning Investment Solutions
Metrics offer both ASX-listed and unlisted investment strategies that provide investors with an attractive fixed income alternative, uncorrelated to listed equities and public market debt securities.
The Metrics Master Income Trust (ASX:MXT) seeks to deliver monthly cash income through a diversified portfolio of direct corporate loans with a focus on capital preservation. MXT was awarded the 2018 Listed Fund of the Year by SuperRatings & Lonsec.
The Metrics Income Opportunities Trust (ASX:MOT) seeks to provide exposure to a range of borrowers and private credit instruments that are typically not available to retail investors. MOT listed on the ASX on April 29, 2019 and aims to pay income distributions monthly.
The Metrics Direct Income Fund is an unlisted equivalent of the successful ASX-listed Metrics Master Income Trust (MXT). It launched in July 2020 and is Highly Recommended by Zenith and rated Superior by Australia Ratings.
For investors such as superannuation funds, insurance companies, charities, family offices, and high-net-worth individuals, we provide access to a range of investment options. These include funds where Metrics lends for corporate, commercial real estate, acquisition, project and infrastructure purposes. Our ability to invest across industries, loan products and the full credit risk spectrum means we can allocate capital to the most attractive investments seeking to deliver for investors.
Our team carries out its own work on the ground. Detailed upfront and ongoing financial risk analysis is combined with direct interactions with borrowers and independent experts, to assist us to form our own view of risk. This allows us to ensure strategies are implemented that seek to protect our investors' capital from downside risk of loss while balancing the need to ensure that an investment seeks to deliver a fair return for investors.
People and our culture define our unique position in the market. We place significant value on the individual skills and talent of our team members and strive to maintain an environment that is diverse, inclusive and rewarding. At Metrics, our people are encouraged to contribute and work toward achieving outcomes for both our investor and borrower clients.
Responsible investing is at the heart of our business.
Metrics engages in responsible investment because we believe that environmental, social and governance (ESG) issues can affect, positively or negatively, the financial performance of the entities in which we invest. We are also committed to playing our part in the achievement of the UN Sustainable Development Goals and contributing to a better future. We acknowledge that, as a fund manager, the main channel through which we can influence the real world is through the companies in which we invest. We accept our responsibility as a fund manager to accelerate and mainstream sustainability across the real economy.
In particular, we recognise the global climate emergency and the impact of human activity on climate change and support the Paris Agreement goals of:
limiting global temperature rise to well below 2°C above pre-industrial levels and pursuing efforts to limit the temperature increase to 1.5°C above pre-industrial levels, recognising that this would significantly reduce the risks and impacts of climate change; and
making finance flows consistent with a pathway towards low greenhouse gas emissions and climate-resilient development.
We do not think that responsible investment requires us to sacrifice investment returns. In fact, we believe that entities that do not consider ESG issues present a higher risk to investors and are more likely to negatively impact the long-term, risk-adjusted returns we ultimately deliver.
For us, responsible investment is about achieving superior risk-adjusted returns for investors and this includes considering how the entities in which we invest manage ESG factors. Responsible investing is more than integration of ESG factors into our investment process. It also extends to portfolio construction, transaction structuring, monitoring and engagement, disclosure and reporting, and responding to opportunities to improve.
Who we collaborate with?
We recognise that playing our part in the achievement of the UN Sustainable Development Goals and contributing to a better future will involve collaboration with similarly committed organisations. Where possible, we engage with other stakeholders to encourage greater transparency on material ESG issues and standardisation of reporting requirements on ESG issues from corporations and other entities.
As such, Metrics is proud to be a:
Signatory of the UN-supported Principles for Responsible Investment (PRI),
Founding Member of the Australian Sustainable Finance Institute,
Climate Bonds Partner,
Member of the Asia Pacific Loan Market Association's Green & Sustainable Loan Committee,
Member of the Investor Group on Climate Change, and
Supporter of the Transition Pathway Initiative.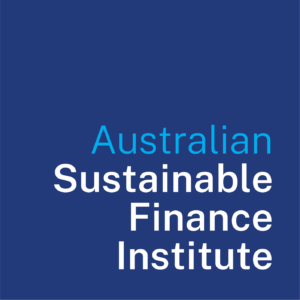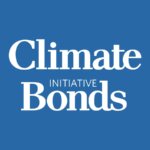 PRI  
The PRI is a global network of asset managers, owners and services providers working collaboratively to implement responsible investment into practice. The PRI's six key Principles for Responsible Investment are:
We will incorporate ESG issues into investment analysis and decision-making processes.
We will be active owners and incorporate ESG issues into our ownership policies and practices.
We will seek appropriate disclosure on ESG issues by the entities in which we invest.
We will promote acceptance and implementation of the principles within the investment industry.
We will work together to enhance our effectiveness in implementing the principles.
We will each report on our activities and progress towards implementing the principles.
Australian Sustainable Finance Institute
Metrics is a Founding Member of the Australian Sustainable Finance Institute, which was established to drive and coordinate the delivery of the Australian Sustainable Finance Roadmap.
The objects of ASFI are to realign the finance sector to create a sustainable and resilient financial system by directing capital to support greater social, environmental and economic outcomes.
Climate Bonds Initiative

Climate Bonds Initiative is an international, investor-focused not-for-profit. It is the only organisation working solely on mobilising the $100 trillion bond market for climate change solutions. It achieves this through the development of the Climate Bonds Standard and Certification Scheme, Policy Engagement and Market Intelligence work. Climate Bonds Initiative empowers its Partner organisations with the tools and knowledge needed to navigate, influence, and instigate change.

APLMA
The APLMA is a professional not-for-profit trade association which represents the interests of institutions active in the syndicated loan markets in the Asia-Pacific ("APAC") region.
Metrics is a Member of the APLMA Green & Sustainable Loan Committee, which aims to increase loan market efficiency in bringing capital to support the just transition to a sustainable financial and economic system and produce robust and ambitious green and sustainable loan standards, principles and guidelines.
IGCC
IGCC is a collaboration of Australian and New Zealand investors focusing on the impact that climate change has on the financial value of investments. IGCC aims to:
Raise awareness of the potential impacts, both positive and negative, resulting from climate change to the investment industry, corporate, government and community sectors;
Encourage best practice approaches to facilitate the inclusion of the impacts of climate change in investment analysis by the investment industry; and
Provide information to assist the investment industry to understand and incorporate climate change into the investment decision.
Transition Pathway Initiative
The Transition Pathway Initiative (TPI) is a global initiative led by asset owners and supported by asset managers. The TPI aims to assist in the low-carbon transition by providing independent, open-access data showing whether the world's largest high-emitting companies are adapting their strategies to align with international climate goals. 
As a responsible investor, Metrics is proud to be a TPI Supporter. We value the independent insights offered by the TPI across the hardest to abate sectors and support the continued growth of the TPI universe to drive the low-carbon transition.