Zenith 'Meet the Manager' Interview with Andrew Lockhart
Metrics Direct Income Fund (MDIF) has received a "highly recommended" rating – the highest possible – from Zenith Investment Partners. Fast-growing demand for private debt and the attractive risk-adjusted returns it can provide for investors has grown Metrics' funds under management to excess of $13 billion across a suite of listed and unlisted funds, including MDIF. Metrics Managing Partner, Andrew Lockhart discusses the growth and benefits of private debt for investors and borrowers in this interview with Chief Executive Officer, David Wright from Zenith.
You can watch the interview by clicking on the video player below.
Topics discussed
0:41 – What is private debt.
1:36 – Why companies use private debt.
2:22 – How private debt providers compete with the banks.
3:50 – Diversification and protection of investor capital.
5:36 – The advantages of private debt over bonds and traded debt.
7:40 – Meeting the challenges of rising interest and inflation.
10:06 – Managing recession risks in private debt.
12:15 – Achieving the best risk-adjusted returns.
13:15 – How diversification of loans helps investors.
14:35 – Valuation and liquidity for untraded assets.
17:12 – Dealing with defaults and workouts.
19:06 – Why ESG matters to private debt providers.
21:41 – The growth of the private debt market.
23:38 – The benefits of scale for borrowers and investors.
Zenith Investment Partners | September 2022 | 00:25:42
The Zenith Investment Partners (ABN 27 103 132 672, AFS  Licence  226872)  ("Zenith")  rating  (assigned EVO2608AU 31 May 2022 ) referred to in this piece is limited to "General Advice" (s766B Corporations Act 2001) for Wholesale clients only. This advice has been prepared without taking into account the objectives, financial situation or needs of any individual, including target markets of financial products, where applicable, and is subject to change at any time without prior notice. It is not a specific recommendation to purchase,  sell  or  hold  the  relevant product(s). Investors should seek independent financial advice before making an investment decision and should consider the appropriateness of this advice in light of their own objectives, financial situation and needs. Investors should obtain a copy of, and consider the PDS or offer document before making any decision and refer to the full Zenith Product Assessment available on the Zenith website. Past performance is not an indication of future performance. Zenith usually charges the product issuer, fund manager or related party to conduct Product Assessments. Full details regarding Zenith's methodology, ratings definitions and regulatory compliance are available on our Product Assessments and at
Fund Research Regulatory Guidelines
.
Other News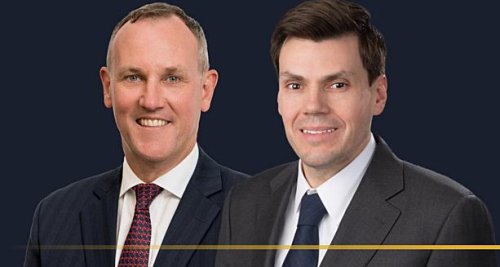 Andrew Lockhart, Managing Partner at Metrics Credit Partners, provided insights into the opportunity and outlook for Australian private debt in…
Read more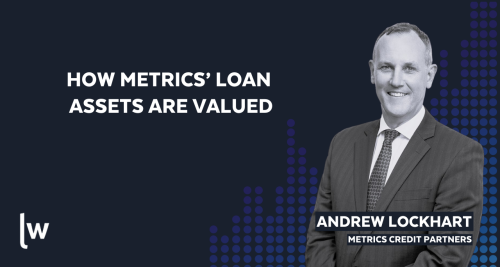 The price you pay is almost as important as the asset you're buying. Here's how Metrics determines asset value.  It…
Read more