The one thing investors can't ignore in 2023
2023 is going to have a lot of moving parts. What does inflation do? What will be the posture of central bankers? What happens to earnings, and will stock prices follow them?
These variables are out of the control of investors, to be sure. But interpreting them, and positioning accordingly, is not. Getting ahead of the market is the name of the game in investing. But it's noisy out there, so what should investors focus on?
Metrics Credit Partners: Andrew Lockhart

Investors shouldn't ignore the risk of stagflation, where slowing economic growth combines with inflation.
Listed equities tend to suffer in this environment, as rising costs and declining revenues squeeze corporate profits.
Inflation threatens investors because it chips away at the purchasing power of savings and investment returns. It can be particularly damaging to fixed income investments such as bonds.
Private debt is one of the few asset classes that can help investors preserve their capital and maintain a reliable income when faced with the dual challenges of inflation and economic stagnation.
Corporate loans earn their returns from fees charged to borrowers and interest that is generally charged at a floating rate. So as official interest rates rise to combat inflation, your income should also rise.
Private debt can provide capital stability through the economic cycle. Corporate debt is a lower risk investment than equity because Australian corporate insolvency laws give priority to the interests of creditors in claims over the assets of a business.
Private lenders negotiate directly with borrowers to obtain covenants and reporting obligations that provide protection and early warning of changing risks. Security held over the borrower ensures the rights and protection of capital ranks in priority to any unsecured creditors.
As a result, the corporate loan loss rates for Australian companies have been very low for many years.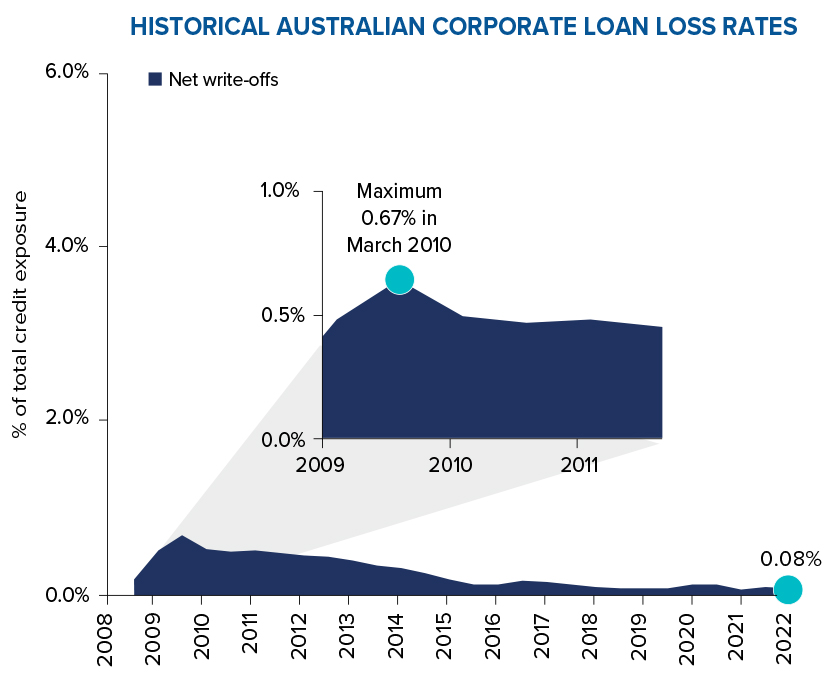 Major Bank APS 330 reporting as at 30 September 2022. Past performance is not a reliable indicator of future performance.
The world last experienced stagflation in the 1970s. The good news for investors today is they can gain exposure to private debt (previously only available to institutional investors) via listed funds – providing capital stability and attractive returns in the most challenging scenarios.
Other News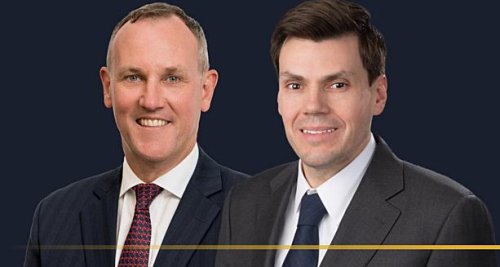 Andrew Lockhart, Managing Partner at Metrics Credit Partners, provided insights into the opportunity and outlook for Australian private debt in…
Read more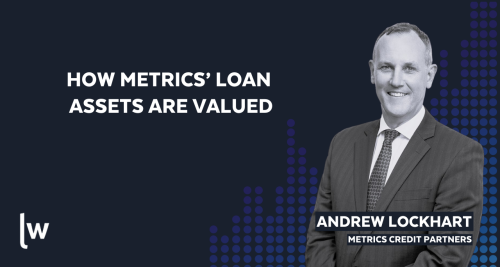 The price you pay is almost as important as the asset you're buying. Here's how Metrics determines asset value.  It…
Read more