Private debt insights with Andrew Lockhart
Andrew Lockhart, Managing Partner from Metrics Credit Partners shares insights on private debt with Peter White from The Inside Network.
What is private debt and why is it an attractive investment? [00:00:52]
Andrew Lockhart provides insight into the private debt market in Australia and describes why the asset class is an attractive alternative during all market conditions.
How has private debt performed in past inflationary environments? [00:01:08]
Inflation is a growing concern for investors. In this interview, Andrew Lockhart explains how private debt can continue to deliver investors with attractive returns despite inflationary pressure.
What level of returns can investors expect from the private debt sector? [00:02:33]
Andrew Lockhart describes the role of private debt in an investor portfolio and details how the asset class seeks to be both an alternative to traditional fixed income products, as well as a high-yield alternative to equity-market, income-focussed products.
What benefits can private debt provide a balanced portfolio? [00:01:45]
In this interview, Andrew Lockhart discusses the attractiveness of private debt and describes some of the unique benefits that the asset class offers a traditional balanced portfolio.
How can private debt protect investor capital? [00:01:53]
Andrew Lockhart describes the ways a private debt non-bank lender seeks to control risk to offer capital preservation for investors.
How mature is the private debt asset class? [00:02:10]
In this interview, Andrew Lockhart reflects on the historic growth the private debt market and describes why investors should consider the asset class when making their fixed income allocations.
The Inside Adviser | July 2022 |
Other News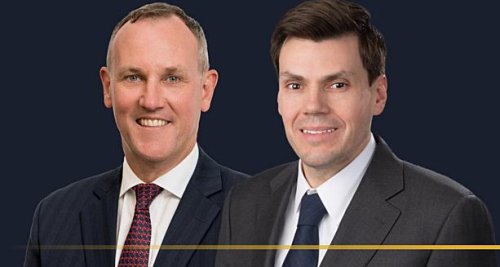 Andrew Lockhart, Managing Partner at Metrics Credit Partners, provided insights into the opportunity and outlook for Australian private debt in…
Read more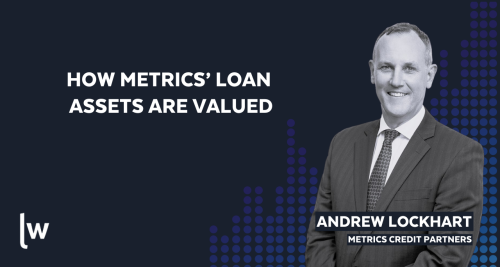 The price you pay is almost as important as the asset you're buying. Here's how Metrics determines asset value.  It…
Read more