Private debt insights with Andrew Lockhart
Andrew Lockhart, Managing Partner from Metrics Credit Partners shares insights on private debt with Peter White from The Inside Network.
What key strength differentiates Metrics from its competitors? [00:00:41]
Andrew Lockhart reveals the attributes that differentiate Metrics Credit Partners from its competitors in the private debt market.
In inflationary times, does private debt become more attractive? [00:00:54]
Andrew Lockhart discusses how private debt can provide a hedge against inflation.
What benefits can private debt bring to a traditional balanced portfolio? [00:01:05]
In this interview, Andrew Lockhart describes why investors should consider the asset class when making their fixed income allocations.
Why do private debt managers tend to make better investors? [00:00:53]
Andrew Lockhart outlines how Metrics investment team manage credit risk.
The growth prospects of private debt vs equities [00:02:11]
In this interview, Andrew Lockhart discusses the different roles that private debt can play in a client portfolio including how it can take on an equity-like return profile.
Explain the non-correlation benefits of private debt [00:01:31]
In this interview, Andrew Lockhart describes how the asset classes' low correlation with public markets can enable consistent risk-adjusted returns for investors.
How does the size and scale of a private debt manager benefit investors [00:01:34]
Andrew Lockhart details how a sizable private debt manager can deliver better outcomes for investors.
Are non-bank lenders at the riskier end of the private debt market [00:01:21]
In this interview, Andrew Lockhart explains how Metrics is not a lender-of-last-resort, but instead has invested substantially in its origination capability to ensure we have access to the best investment opportunities.
The Inside Adviser | Marc h 2023
Other News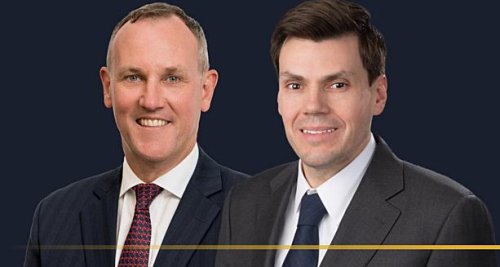 Andrew Lockhart, Managing Partner at Metrics Credit Partners, provided insights into the opportunity and outlook for Australian private debt in…
Read more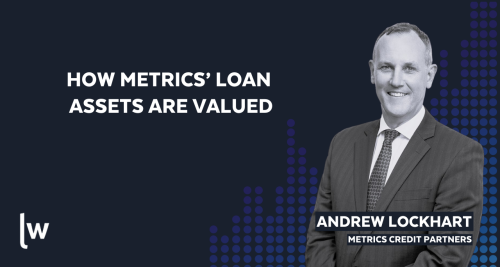 The price you pay is almost as important as the asset you're buying. Here's how Metrics determines asset value.  It…
Read more