Plunging interest rates highlight growing need for new interest income opportunities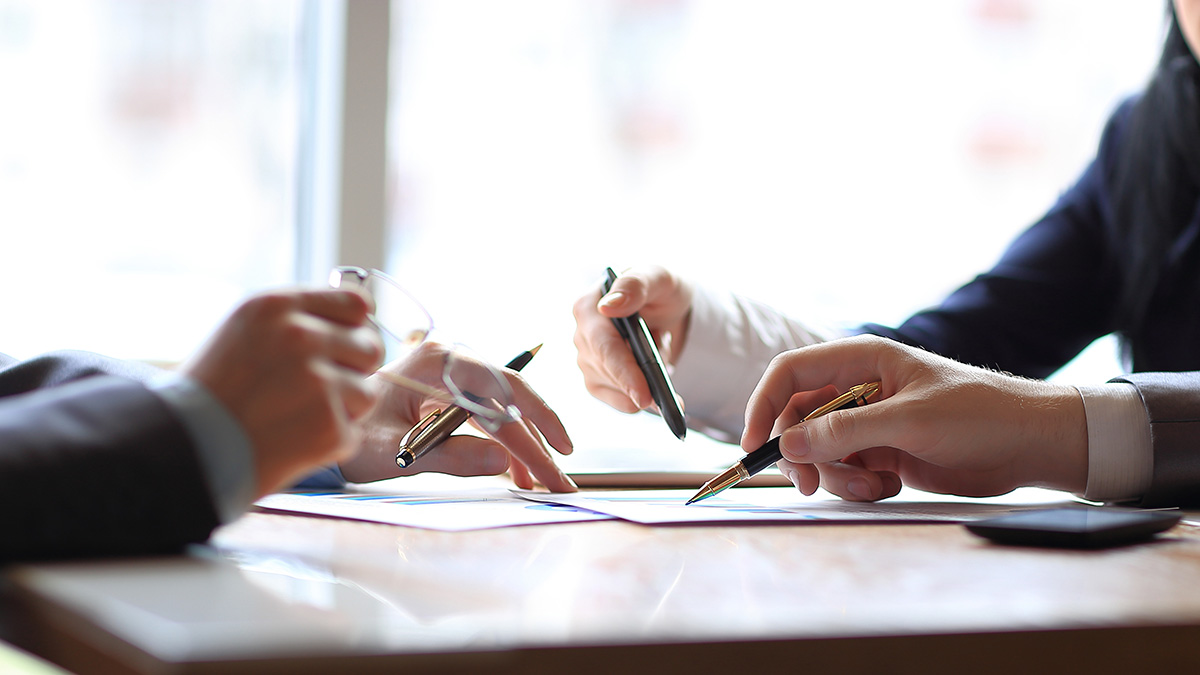 Investors can find attractive and consistent income – as well as protect their capital – by gaining exposure to the alternative fixed income and private debt asset class, according to Australia's leading non-bank corporate lender, Metrics Credit Partners (Metrics).
"Obtaining consistent income in today's record low interest rate environment is a challenge for investors," said Andrew Lockhart,  Metrics' Managing Partner.
"Investors who rely on earning interest from their savings were the biggest losers when the Reserve Bank of Australia (RBA) cut rates to a record low in July, prompting banks to slash interest from cash accounts, term deposits and savings accounts.
"To top it off, in bond markets, investors are paying higher prices for declining yields, with Australian government bonds generating less than 2% and corporate bond yields continuing to fall. Overseas, negative rates mean some investors are paying to own bonds."
In its latest SMSF quarterly review (March 2019), the Australian Taxation Office reported that SMSFs, on average, held almost a quarter (23%) of their assets in cash and term deposits whilst just 1.5% had exposure to debt markets. Further, the ATO estimates that in 2018, there was approximately $170 billion dollars held in cash in SMSFs1.
Mr Lockhart said that SMSFs and other retail investors who weren't shopping around for competitive rates and looking beyond traditional assets were missing out on generating the best fixed income returns possible in a low interest rate environment.
"By moving just slightly along the risk curve from bank term deposits and government bonds, investors can obtain reliable returns between 4 -10% a year from the corporate loan market," he said
In terms of their returns, Mr Lockhart said corporate loans have a low correlation to other major asset classes including equities, government bonds, hybrids and term deposits, providing an excellent source of portfolio diversification for investors.
Until recently, a key issue for many investors has been accessing the corporate loan market, which has traditionally been dominated by the big four banks.
To address this issue, Metrics Credit Partners was the first corporate loan lender in Australia to list an investment trust (LIT) on the ASX in 2017, providing investors with access to a diversified portfolio of corporate loans, via the MCP Master Income Trust (ASX: MXT). The fund provides diversification to in excess of over 100 corporate loans across industries and spanning the full credit spectrum.
About Metrics Credit Partners
Metrics Credit Partners is Australia's leading non-bank corporate lender and alternative asset manager specialising in fixed income, private credit, debt, equity and capital markets. Metrics offers a range of listed and unlisted products providing individual and institutional investors with unrivalled access to the highly attractive Australian private debt market.
1ATO, Self-managed super-fund quarterly statistical report – June 2018
Disclaimer
The information provided in this communication is of a general nature only, is not intended for retail investors, does not constitute financial product advice and has been prepared without taking into account your objectives, financial situation or needs. Before making an investment decision in respect of any of the funds managed by Metrics Credit Partners Pty Ltd (Metrics) ABN 27 150 646 996 AFSL 416 146 (each a Fund), you should consider the current offering document of the relevant Fund and assess whether that Fund is appropriate given your objectives, financial situation or needs. If you require advice that takes into account your personal circumstances, you should consult a licensed or authorised financial adviser.
Neither the responsible entity or the trustee of a Fund nor Metrics guarantees repayment of capital or any particular rate of return from that Fund. Neither the responsible entity or trustee of a Fund nor Metrics gives any representation or warranty as to the reliability, completeness or accuracy of the information contained in this communication. To the maximum extent permitted by law, Metrics disclaims all and any responsibility or liability for any loss or damage which may be suffered by any person relying upon any information contained in or omission from this communication. Past performance is not a reliable indicator of future performance.
20 August 2019
Other News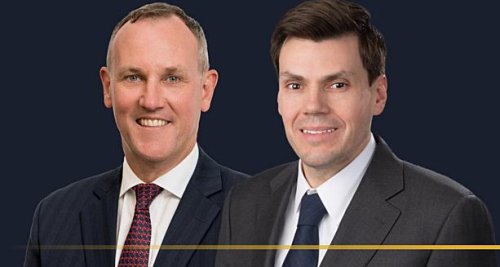 Andrew Lockhart, Managing Partner at Metrics Credit Partners, provided insights into the opportunity and outlook for Australian private debt in…
Read more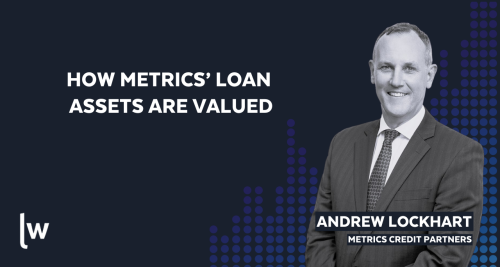 The price you pay is almost as important as the asset you're buying. Here's how Metrics determines asset value.  It…
Read more