Metrics Reflect Reconciliation Action Plan
We are proud to present Metrics first Reconciliation Action Plan, which outlines our plans for building respect for the knowledge, cultures and traditional practices of Aboriginal and Torres Strait Islander peoples.
Metrics recognises Aboriginal and Torres Strait Islander peoples as the Traditional Custodians of this land. We are committed to playing our part in the achievement of the United Nations Sustainable Development Goals and contributing to a better future. This includes supporting a fair and equitable society.
We accept and seek to understand the wrongs done to Aboriginal and Torres Strait Islander peoples, raise awareness of our history and our national identity, reduce prejudice and discrimination and acknowledge that all these issues are interrelated.
Our aim is to be recognised as a leader in financing the acceleration of, and mainstreaming of, economic activity which mitigates social issues and challenges and achieves positive social outcomes. We recognise that, as investors, we can play a significant role by making sure that the social dimension is fully integrated into our investment, capital allocation and operating activities.
We seek to lead by example by demonstrating a high level of corporate social responsibility. We strive to achieve this by increasing awareness of our efforts in accordance with our Social Policy and fostering socially responsible behaviour amongst our staff, our suppliers, the entities in which we invest and our peers at all levels.
People and our culture define our unique position in the market. We place significant value on the individual skills and talent of our team members and strive to maintain an environment that is diverse, inclusive, and rewarding.
We look forward to incorporating a greater awareness of Aboriginal and Torres Strait Islander culture into our workplace and to better understanding our spheres of influence and opportunities for creating meaningful and long-lasting relationships with Aboriginal and Torres Strait Islander individuals and organisations.
We are proud to begin our reconciliation journey through the preparation of this Reflect Reconciliation Action Plan, which will lay the foundations and prepare us for future Reconciliation Action Plans and reconciliation initiatives.
Our Senior RAP Champion is Andrew Lockhart, one of our four Managing Partners, who is responsible for raising awareness of this Reconciliation Action Plan and driving internal engagement on our reconciliation initiatives.
Other News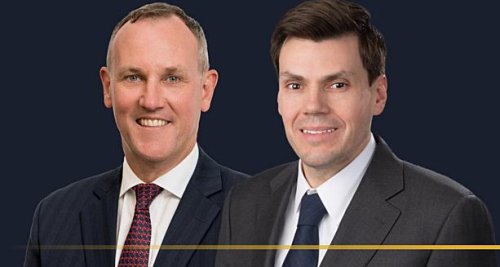 Andrew Lockhart, Managing Partner at Metrics Credit Partners, provided insights into the opportunity and outlook for Australian private debt in…
Read more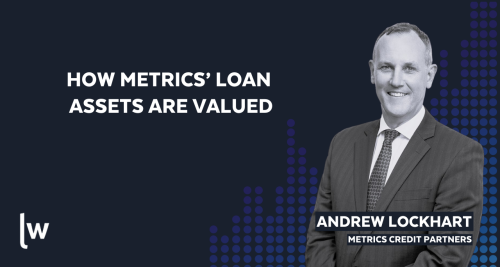 The price you pay is almost as important as the asset you're buying. Here's how Metrics determines asset value.  It…
Read more