Metrics ramps up residential and commercial lending
While some non-bank lenders are fleeing the property market due to the heightened risks of falling values and income, specialist financier Metrics Credit Partners is ramping up its lending.
Since January, the Sydney-based non-bank lender has completed transactions worth $850 million, with more than $440 million transacted at the height of the pandemic, between March 1 and April 17.
These include a land subdivision in Sydney's Box Hill area in the north-west corridor and a project in Eynesbury, 44km west of Melbourne.
Metrics Credit managing partner Andrew Lockhart said it had more than $5 billion available to lend, with $2 billion of the fund dedicated to property-related transactions.
"We certainly saw commercial real estate borrowers being impacted as banks' risk appetite changed," he said.
"At the moment, we continue to see good transaction opportunities so we continue to be active, and support good clients and good projects.
"We're currently financing a range of projects including an ASX-listed REIT and a high-rise residential development."
Mr Lockhart said though the property market was facing an uncertain future, his team had been encouraged by the government's response to market conditions and how people had complied with social distancing measures to minimise the spread of the coronavirus.
"There is obviously a degree of uncertainty and risks associated with transactions at the moment, so we want to see how certain market conditions evolve over time," he said.
"We're pleased to see that the construction sector has continued to operate, notwithstanding the more challenging environment for them.
"We continue to see a number of our developer clients achieve development approvals through councils. We've seen sales and settlements go through across the development projects we're involved in.
"But we're also seeing a bit of a slowdown in terms of the construction sites. Some of our borrowers have been impacted in terms of their ability to have purchasers come and complete pre-purchase inspections due to the restrictions."
Mr Lockhart said that, like every other business, Metrics was not immune to the effect of the pandemic.
"The impact for us is really uncertain," he said. At the moment there is rising government and corporate debt, surging unemployment and liquidity is being squeezed, so we have to reflect these risks in the transaction we negotiate with the borrower.
"We're a cash-flow based lender, so at the end of it we need to ensure that our investors' capital is protected, and that they are receiving an appropriate return for the risk."
Mr Lockhart said so far Metric's tight lending controls had paid off. Since 2013, the lender has completed more than $8 billion worth of transactions across 300 deals with zero defaults.
"We have had no defaults or bad debts since inception," he said. "Our borrowers were all up to date with their repayments, so there were no arrears in principal or interest repayments.
"We lend to around about 115 different companies and our investors are getting exposure to reliable and consistent return."

Nila Sweeney, Australian Financial Review – 29 April 2020
Other News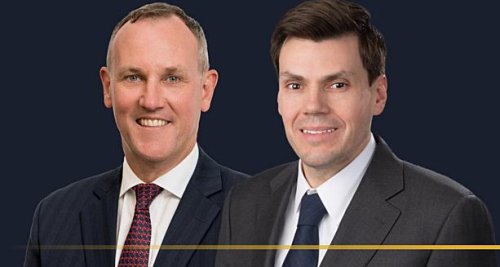 Andrew Lockhart, Managing Partner at Metrics Credit Partners, provided insights into the opportunity and outlook for Australian private debt in…
Read more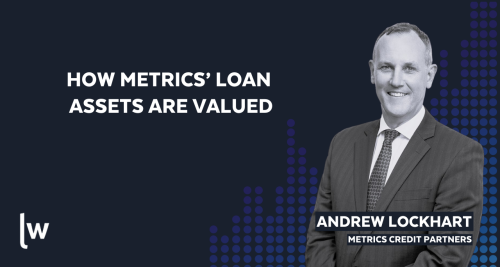 The price you pay is almost as important as the asset you're buying. Here's how Metrics determines asset value.  It…
Read more