Metrics launches new unlisted Australian fund in response to strong demand
In response to increasing demand from investors, Australia's leading non-bank corporate lender, Metrics Credit Partners, launched a new unlisted private debt fund in July.
Andrew Lockhart, Managing Partner at Metrics, said that in the six months since launching, the Metrics Direct Income Fund has been well received by investors seeking reliable monthly income. It has also been listed as an approved product for financial advisors by investment platforms including BT, Netwealth, Macquarie, and Hub 24.
"As investors seek alternative sources of income, many are recognising that investing in directly originated private loans to Australian companies can generate superior risk adjusted returns compared with other fixed income or equity investments," Mr Lockhart said.
"By investing in a Metrics managed fund, investors can access this attractive asset class via a well-diversified portfolio where credit risk is carefully and actively managed by a team of expert professionals with an eight-year track record of preserving capital and delivering above-target returns."
Successive rate cuts mean some investors in cash and Australian government bonds are receiving returns that are below the annual rate of inflation – meaning they are losing money in every dollar in real terms.
The Metrics Direct Income Fund seeks to provide investors with returns of 3.25% p.a. (net of fees) above the Reserve Bank of Australia cash rate. Income is paid to investors monthly.
The fund provides access to the Australian corporate debt market through an investment exposure to a diversified portfolio of loans to more than 140 Australian companies. As of December, the portfolio included loans to companies in a cross section of industries including real estate investment trusts, real estate management and development; hotels, restaurants and leisure; health care providers; energy companies; transport; and financial services.
Mr Lockhart said corporate loan investments have a low correlation with traditional asset classes such as listed equities, and help to provide portfolio diversification, along with a stable cash yield and low risk of capital loss compared to equities.
"This is particularly important for retirees, who generally need to generate regular income to fund their lifestyle needs, while also protecting their capital base," he said.
Mr Lockhart noted that as the COVID-19 pandemic impacted financial markets in 2020, many equity investors experienced extreme equity market price volatility and also saw their income cut as companies reduced their dividend payments.
"During this period, Metrics funds continued to deliver monthly income for investors while preserving their capital, demonstrating the benefits of the asset class and the skills of the Metrics investment team," he said.
The Metrics Direct Income Fund has delivered in excess of its target return since inception in July 2020.
This communication is issued by The Trust Company (RE Services) Limited ABN 45 003 278 831 AFSL 235 150 (Perpetual) as Responsible Entity of MCP Master Income Trust ARSN 620 465 090 (Fund). Metrics Credit Partners Pty Ltd ABN 27 150 646 996 AFSL 416146 (Metrics)  is the Manager of the Fund.
The information provided in this communication is of a general nature only and has been prepared without taking into account your objectives, financial situation or needs. Before making an investment decision, you should consider the current product disclosure statement (PDS) of the Fund, and the Fund's other periodic and continuous disclosure announcements lodged with the ASX, which are available at www.asx.com.au, and assess whether the Fund is appropriate given your objectives, financial situation or needs. If you require advice that takes into account your personal circumstances, you should consult a licensed or authorised financial adviser.
Neither Perpetual or Metrics guarantees repayment of capital or any particular rate of return from the Fund. Neither Perpetual or Metrics gives any representation or warranty as to the reliability, completeness or accuracy of the information contained in this communication. All opinions and estimates included in this communication constitute judgments of Metrics as at the date of this communication and are subject to change without notice. Past performance is not a reliable indicator of future performance.
Other News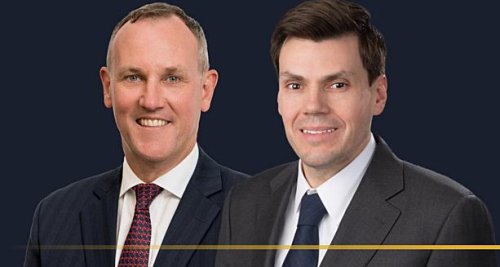 Andrew Lockhart, Managing Partner at Metrics Credit Partners, provided insights into the opportunity and outlook for Australian private debt in…
Read more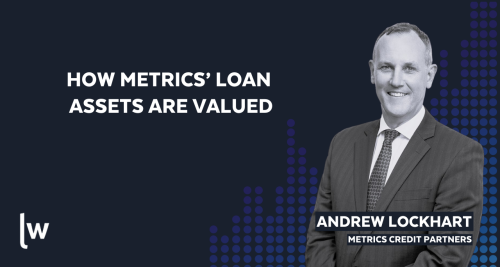 The price you pay is almost as important as the asset you're buying. Here's how Metrics determines asset value.  It…
Read more