Metrics launches its first fund for New Zealand investors
Metrics Credit Partners, Australia's leading non-bank corporate lender, has launched its first fund for New Zealand investors. The Metrics Multi-Strategy Private Debt (NZ) Fund offers wholesale investors exposure to the New Zealand and Australian corporate loan markets, both of which have traditionally been dominated by the banks.
Launched in February 2021, the unlisted fund invests in loans to a wide range of borrowers, including public and private companies; infrastructure providers; project finance groups; private equity sponsors; and real estate construction and development firms.
Metrics Managing Partner Andrew Lockhart said the fund launch was a response to rising demand from New Zealand investors for reliable income in an environment of record low local interest rates, and the natural next step after Metrics opened a New Zealand office in Auckland last year: "Given our commitment to the New Zealand market, we wanted to look for opportunities not only to lend to New Zealand companies but also to create innovative investment products for New Zealand investors."
The Metrics Multi-Strategy Private Debt (NZ) Fund aims to provide monthly cash income, low risk of capital loss, and portfolio diversification, by investing in a well-diversified portfolio of Australian and New Zealand corporate loans. The New Zealand fund targets an annual return of 3.25% over the RBNZ Official Cash Rate, net of fees and costs, through the economic cycle.
A strong team of on the ground experts in NZ
Metrics, which commenced operations more than eight years ago, has a well-established track record of originating and funding loans in the Australian and New Zealand corporate debt markets.
The launch of Metrics' first New Zealand investment product follows the firm's Auckland office opening in early in 2020. Metrics has a dedicated local team of financial experts to take advantage of increasing opportunities for non-bank lenders in New Zealand.
Auckland-based Wayne Skerten, Richard Mandeno and Devna Bilimoria have significant experience in the financial services sector across Australia, the UK and New Zealand.
A win-win for non-bank lenders and investors
The launch of the Metrics Multi-Strategy Private Debt (NZ) Fund gives New Zealand investors access to a market that has previously had high barriers to entry. This has largely been due to the dominance of the major banks, the high cost of entering the market directly, and borrowers' desire to deal with established lenders with significant experience and expertise.
Mr Lockhart said the opportunity for non-bank lenders has opened up in the Australian and New Zealand corporate debt markets due to stricter regulation and capital adequacy requirements for banks. These requirements have increased the banks' lending costs, which have been passed onto borrowers, making it viable for non-bank lenders to compete in the market.
"The investment choices available for New Zealanders in their local currency have been quite limited, so it is fantastic to provide investors with the option to capitalise on the growing opportunity in the corporate loan market," Mr Lockhart said.
"By investing in the market via an unlisted managed fund, New Zealand investors can access greater levels of diversification compared to investing in single-name corporate bonds, receive monthly income, and know the portfolio is actively managed by a team of experienced professionals with a demonstrated track record of managing investor capital to protect downside risk and deliver on investment target returns—all in a low-cost investment proposition. So, we feel this is an exciting product to be offering to the market."
Metrics plans to develop a similar fund for retail investors in New Zealand later in the year amid strong demand for capital stability and diversification in the wake of the volatility seen in public equity markets during the COVID-19 pandemic.
Mr Lockhart said corporate loans had a low correlation to other major asset classes, including equities and bonds, providing excellent diversification opportunities.
Other News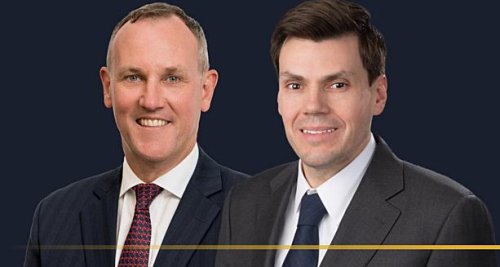 Andrew Lockhart, Managing Partner at Metrics Credit Partners, provided insights into the opportunity and outlook for Australian private debt in…
Read more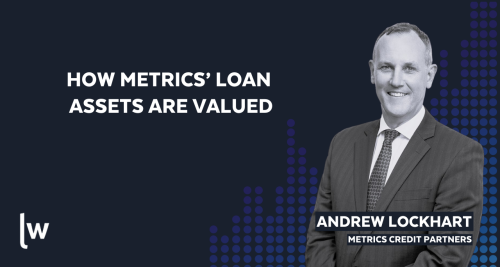 The price you pay is almost as important as the asset you're buying. Here's how Metrics determines asset value.  It…
Read more