Metrics Credit Partners joins UN PRI
October 2019
Leading non-bank corporate lender, Metrics Credit Partners, has become a signatory of the UN-supported Principles for Responsible Investment (PRI).  
The PRI is a global network of asset managers, owners and services providers working collaboratively to implement responsible investment into practice.
Andrew Lockhart, Metrics Managing Partner said: "We are thrilled to join this initiative which is working towards a more sustainable global financial system.
"We will be incorporating each of its six principles into our investment decision-making process."
Mr Lockhart said borrowers who do not consider environmental, social and governance (ESG) issues present a higher risk to investors. Metrics considers ESG risks in investment decision making processes to protect and manage investments on behalf of all stakeholders for the long-term.
All PRI signatories must abide by strict reporting standards, for instance, they are required to report on their responsible investment activities annually ensuring:
accountability of the PRI and its signatories;
a standardised transparency tool for signatories' reporting;
signatories receiving feedback from which to further learn and develop.
Mr Lockhart said: "There is a growing body of evidence of the impact ESG factors can have on investment performance and society as a whole. In signing up to the PRI, Metrics is committed to investing and working with organisations that act in a responsible and sustainable manner."
The PRI's six key Principles for Responsible Investment are:
We will incorporate ESG issues into investment analysis and decision-making processes.
We will be active owners and incorporate ESG issues into our ownership policies and practices.
We will seek appropriate disclosure on ESG issues by the entities in which we invest.
We will promote acceptance and implementation of the principles within the investment industry.
We will work together to enhance our effectiveness in implementing the principles.
We will each report on our activities and progress towards implementing the principles.
Other News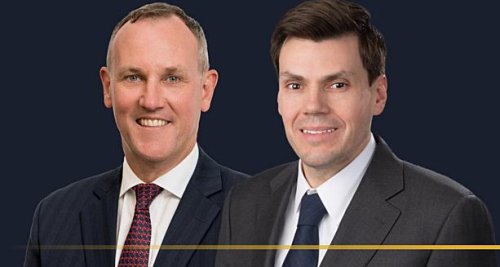 Andrew Lockhart, Managing Partner at Metrics Credit Partners, provided insights into the opportunity and outlook for Australian private debt in…
Read more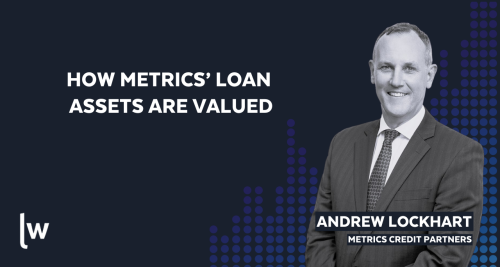 The price you pay is almost as important as the asset you're buying. Here's how Metrics determines asset value.  It…
Read more