Metrics Credit Partners announces several new hires as business expands
Metrics Credit Partners, Australia's leading non-bank corporate lender, has announced several new additions to its team as the business grows to meet strong demand from Australian investors and borrowers.
The appointments in the Investments Team include Ben Evans, former Director of Debt Advisory at JLL, who joins Metrics as Investment Directors based in Sydney. Mr Evans, who joined yesterday, will focus on commercial real estate transactions.
Mr Evans has over 16 years' experience, with specialist property expertise spanning a decade. Prior to his role at JLL, Mr Evans has held a number of senior roles at Pepper Financial Services Group, BNW Group and National Australia Bank.
Metrics Managing Partner, Andrew Lockhart, said: "We are pleased to welcome Ben to the team, who brings a wealth of experience that will help us further strengthen our offering to investors and borrowers.
"The appointments are timely as we continue to see demand for funding from a range of corporates and commercial real estate borrowers as the economy reboots from the COVID-19 related downturn. The opportunity for non-bank lenders continues to grow in the Australian and New Zealand markets."
Further appointments in the Investments Team include David Owen, who joined as an Investment Analyst, and Harrison Murdoch and Anthony Helman, who've joined as Investment Associates.
Additional senior hires to support business growth trajectory
Other senior hires across the business include Stephen Nash, who joined on March 22 as Director Market Strategy and Felicity Cornforth, who joined on March 15 as Legal Counsel. Both are based in the Sydney office.
Mr Nash joins from Vision Super where he was in the role of Senior Market Strategist. With 20 years' experience spanning the Asia Pacific region, he previously held Chief Investment Officer roles at Nambawan Super and PacWealth Capital, and Head of Fixed Income and Cash at State Street Global Investors.
Ms Cornforth brings over 15 years' experience and joins from Pepper Group. She held previous senior roles at Minter Ellison and DLA Piper.
Mr Lockhart said Stephen and Felicity were a further two strong additions to the Metrics team.
"Stephen brings extensive asset allocation and macroeconomic expertise which will further bolster our ability to provide investment options in this exciting asset class. Felicity brings addition weight and depth of expertise to our growing legal team.
"The latest string of appointments reiterates the growth in the sector and increased demand from investors. With reliable income highly sought after, Australian corporate loans are proving to be one of the few asset classes that offer both capital preservation and attractive risk-adjusted returns," Mr Lockhart concluded.
For further coverage on this announcement, see below:
Other News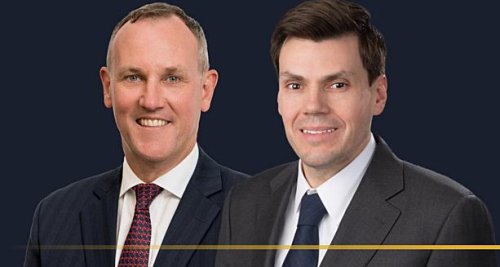 Andrew Lockhart, Managing Partner at Metrics Credit Partners, provided insights into the opportunity and outlook for Australian private debt in…
Read more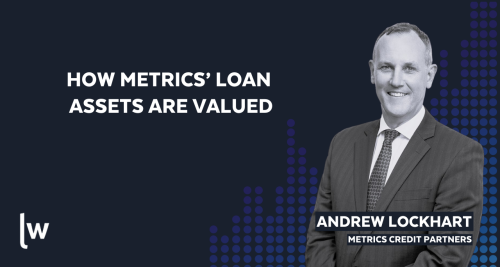 The price you pay is almost as important as the asset you're buying. Here's how Metrics determines asset value.  It…
Read more