Metrics bolsters team with new hires
21 May 2020
As investor demand continues to increase for the income and capital stability offered by Australian corporate loan investments, Australia's leading non-bank corporate lender Metrics Credit Partners (Metrics) has announced four new additions to its team.
Lance McKegg and Michael Goldman have both join Metrics as Investment Directors.
Mr McKegg joins the Sydney team from UBS Investment Bank, where he spent 13 years, most recently as Managing Director, focusing on leveraged finance, corporate banking, structured lending, US bond market and term loan origination. He formerly held roles at NAB in leveraged finance and corporate banking and brings almost 30 years of experience in the Australian, New Zealand and UK finance markets.
Mr Goldman joins Metrics from commercial real estate funds management group, CVS Lane Capital Partners, where he was Director of Origination. He was previously Head of Property Funds at AIMS Financial Group, in addition to spending five years at NAB in real estate investment banking.
Commenting on the hires, Andrew Lockhart, Metrics Managing Partner said: "We are delighted to welcome Lance and Michael to the Metrics team.
"We are continuing to see strong demand for funding from a range of Australian and New Zealand companies and both Lance and Michael bring a wealth of experience which will help us to further strengthen our offer to borrowers and investors.
"Both Lance and Michael are well known to our team, having worked together with us at NAB back in the early to mid-2000's."
Metrics has also welcomed Jennifer Lyon and Chloe Tilley to its newly-created external relations and investor analytics team.
Ms Lyon joins in the role of Director External Relations. She previously spent nine years as Head of Hedge Fund Investor Relations (Asia, Australia and Middle East) at Macquarie Asset Management.
Ms Tilley joins in the role of External Relations Associate. Prior to joining Metrics, she held product management and distribution roles at Pinnacle Investment Management Group and Macquarie Asset Management.
"Since our launch in 2013, Metrics has grown to become Australia's largest non-bank corporate lender with a team of close to 60 people and has completed over $9 Billion of transactions with corporates throughout Australia," Mr Lockhart said.
"By adding Lance, Michael, Jennifer and Chloe we continue to provide our investor clients with investment options delivering reliable and consistent income and continue to provide an alternative source of debt finance to quality companies."
Other News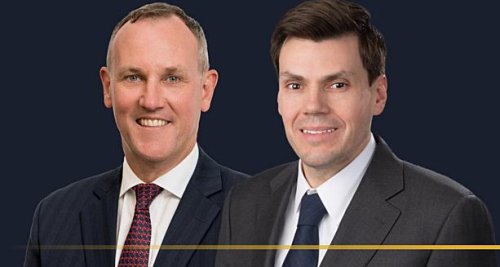 Andrew Lockhart, Managing Partner at Metrics Credit Partners, provided insights into the opportunity and outlook for Australian private debt in…
Read more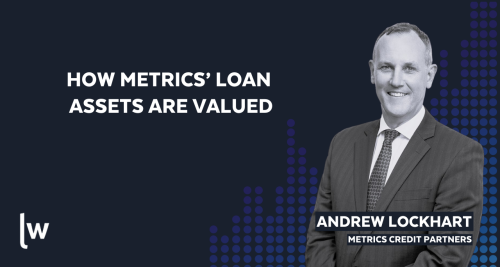 The price you pay is almost as important as the asset you're buying. Here's how Metrics determines asset value.  It…
Read more