Local corporate credit fund rating boosted
1 April 2020
Among global concerns about credit quality as a result of COVID-19 and the economic downturn, one Australian corporate credit fund has had its rating increased to the much sought-after A tier.
S&P Global Ratings has announced that it has increased its rating on Metrics Credit Partners Diversified Australian Senior Loan Fund (DASLF) from BBB+ to A-, with a stable outlook.
S&P also reaffirmed its short-term issuer credit rating of DASLF at A-2 due to the funds' "very strong risk-adjusted leverage and low under-lying credit risk profile relative to peers and solid franchise among its target investor segment,"
The rating house said despite the current market dislocation, "we expect that DASLF will continue to grow and diversify across both the number of underlying investments and the number of investors".
Andrew Lockhart, Managing Partner of Metrics Credit Partners (Metrics), welcomed the increased rating.
"It is testament both to the quality of the Australian corporate credit market and to the stringent borrower assessment process Metrics carries out," he said.
Mr Lockhart said Metrics continued to enjoy a strong pipeline of lending opportunities, as well as offering a source of regular and consistent income for investors in its unlisted and listed funds.
He cited S&P, which reported: "While continuing to grow in absolute terms and diversify both its investment and investor base, DASLF has posted strong net returns since inception, averaging 310 basis points over the Reserve Bank of Australia cash rate, up from 303 bps one year earlier."
S&P said: "We consider that DASLF's exposure to credit risk is low, relative to most of its rated peers. Since inception in June 2013, the fund has not experienced any material impairments in its portfolio, demonstrating sound underwriting across a portfolio that has lower underlying credit risk than its rated peers."
The research house noted Metrics' combination of bottom-up and top-down analysis and its strategy of investing in a diversified portfolio of corporate loans to public and private companies with no current exposure to derivatives.
"In our view, DASLF holds a unique position as the only fund in the market offering investors the ability to invest in Australian corporate debt across the credit spectrum, and further provides a distinctive investment option for those seeking higher yields. It would take a competitor several years to establish a fund that could compete directly with DASLF.
"Metrics originates assets directly with target corporate borrowers, via the syndicated loan market or via the secondary loan market. DASLF does not use brokers. It typically completes primary transactions itself," S&P reported.
Mr Lockhart noted that 60% of investor capital invested in the ASX-listed MXT Fund (ASX:MXT) is also invested into DASLF.
"In addition to our suite of wholesale unlisted funds, in recent years we have also focused on providing retail investors with greater access to the corporate loan market," he said.
"This strong rating of DASLF by S&P indicates the quality of the underlying loans within MXT, which we believe is currently offering retail investors good value."
Other News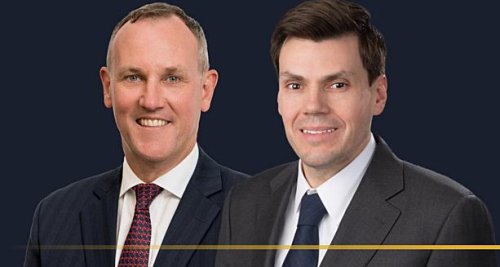 Andrew Lockhart, Managing Partner at Metrics Credit Partners, provided insights into the opportunity and outlook for Australian private debt in…
Read more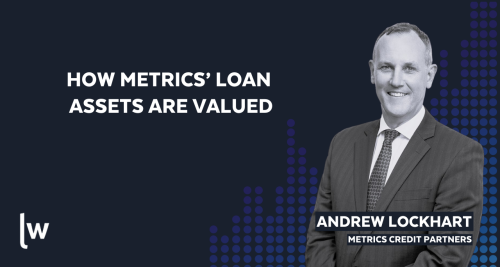 The price you pay is almost as important as the asset you're buying. Here's how Metrics determines asset value.  It…
Read more