Livewire Fund in Focus: Metrics Direct Income Fund
Following the Global Financial Crisis, there were limited alternatives to banks for Australian companies aiming to access financing. As one of the leading non-bank lenders in Australia, Metrics directly originates loans to Australian companies right across the risk spectrum. Through their managed funds, they provide unrivalled access to the highly attractive Australian private debt market to investors ranging from individuals to global institutions.
Metrics believes Australian corporate loans provide superior risk-adjusted returns compared with other investment options. They drive portfolio diversity by investing across the credit spectrum, capital structure, borrowers, industries, and debt products. Their scale enables them to participate alongside syndicate banks or meet borrowers' needs on their own. As an agile and independent non-bank lender, their philosophy is to work collaboratively with companies and deliver debt solutions to help them realise their business goals.
In this Fund in Focus, Andrew Lockhart, Managing Partner at Metrics Credit Partners, discusses the benefits of an investment in Australian corporate loans, shares the importance of portfolio diversification, and demonstrates how this can offer downside protection.
Further information regarding the Metrics Direct Income Fund can be found here.
Livewire – 18 August 2020
This communication is issued by Evolution Trustees Limited (ACN 611 839 519 and AFSL No. 486217) (Evolution) the responsible entity and the issuer of the units in the Metrics Direct Income Fund ARSN 637 459 968 (Fund). Metrics Credit Partners Pty Ltd (ABN 27 150 646 996 AFSL No. 416 146 (Metrics) is manager of the Fund.
The information provided in this communication is of a general nature only, does not constitute financial product advice and has been prepared without taking into account your objectives, financial situation or needs. Before making an investment decision in respect of the Fund, you should read and consider the current product disclosure statement for the Fund (PDS) and any updated information and continuous disclosure notices (Additional Disclosures) carefully and in their entirety and assess whether the Fund is appropriate given your objectives, financial situation or needs. If you require advice that takes into account your personal circumstances, you should consult a licensed or authorised financial adviser. The PDS and any Additional Disclosures are available at www.metrics.com.au/funding-solutions/metrics-direct-income-fund. Copies of the Additional Disclosures are also available on request by calling the Fund's unit registry on 1300 816 157 (within Australia) or +61 2 8072 1417 (International). Copies of documents set out above that are lodged by the Fund with ASIC may also be obtained from ASIC.
Neither Evolution nor Metrics guarantees repayment of capital or any particular rate of return from the Fund and the value of your investment may rise or fall. Neither Evolution nor Metrics gives any representation or warranty as to the currency, reliability, completeness or accuracy of the information contained in this communication. To the maximum extent permitted by law, Metrics disclaims all and any responsibility or liability for any loss or damage which may be suffered by any person relying upon any information contained in or omission from this communication. All opinions and estimates included in this communication constitute judgments of Metrics as at the date of this communication and are subject to change without notice. Past performance is not a reliable indicator of future performance. Target returns are targets only and may not be achieved.
Other News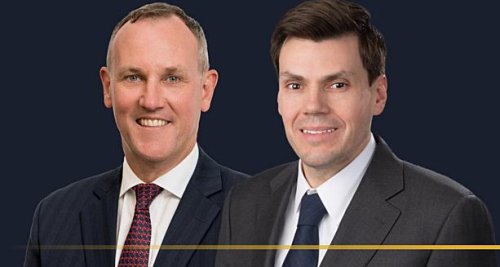 Andrew Lockhart, Managing Partner at Metrics Credit Partners, provided insights into the opportunity and outlook for Australian private debt in…
Read more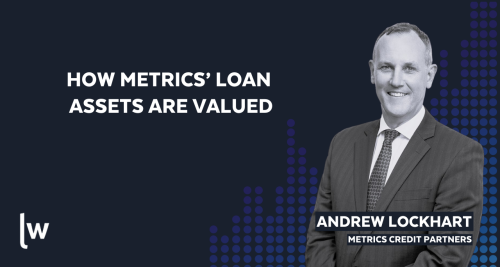 The price you pay is almost as important as the asset you're buying. Here's how Metrics determines asset value.  It…
Read more