Investec sells $1.2bn loan book
Investec Australia has agreed to offload its $1.2bn corporate and acquisition finance loan portfolio to Metrics Credit Partners, as it accelerates its exit from this market.
The parties started informing customers of the agreed deal on Wednesday morning, as revealed by The Australian. That was followed by a formal statement by Investec and Metrics about the acquisition, which didn't disclose the purchase price.
The loan portfolio is a mix of Australian leveraged finance and asset-backed loans, and is being sold as part of Investec's decision last year to retreat from Australia after 23 years.
Investec Australia country head Milton Samios said the transaction reflected a "very fair price" for the portfolio after the bank received a host of inbound interest in the loan book. He said the loan portfolio divestment — expected to complete by the end of April — was likely to accelerate Investec's exit from Australia which he'd earlier estimated could take 12 to 18 months.
The transaction will see non bank corporate lender and alternative asset manager Metrics bulk up its loan portfolio, which is more than $6.5bn.
"This is a great outcome for investors because it will add to the diversity and liquidity across our funds and lead to an uplift in expected total returns. The credit quality of this portfolio is sound and provides a great opportunity to expand our relationship with Australian corporate borrowers," said Metrics' managing partner Andrew Lockhart.
He said Metrics had conducted extensive due diligence and labelled the Investec loan book a "performing portfolio", despite the impact of COVID-19.
"The opportunity to acquire this portfolio, particularly where there wasn't a huge amount of crossover between our existing portfolio and the Investec portfolio… presents a good opportunity to further diversify our funds."
The loan portfolio comprises leveraged finance and fund finance loans to corporates and funds across business services, entertainment, retail, childcare, healthcare, mining services and financial services in Australia.
Investec's resource finance and project and infrastructure finance loan portfolios were not included in the transaction.
The Australian's DataRoom column earlier this month flagged that Metrics was in the race for the Investec portfolio, alongside parties including Macquarie Group, local group Amicaa and Deutsche Bank.
Investec staff were not included in the deal terms with Metrics but the firm has hired one staff member from the closing business.
Mr Lockhart said Metrics was continuing on a growth path and had plans to start a new unlisted fund, after recently kicking off a New Zealand private debt vehicle.
Investec's local staff and customers were told of the wind down — which impacts about 100 staff — in December.
Investec, which is dual-listed in London and Johannesburg, is aiding Australian staff facilitate a spin-off of the corporate advisory business and is also moving to externalise the emerging companies unit. Mr Samios said those moves were "on track".
For further coverage on this announcement, see below:
Other News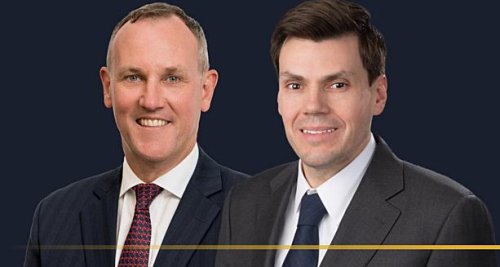 Andrew Lockhart, Managing Partner at Metrics Credit Partners, provided insights into the opportunity and outlook for Australian private debt in…
Read more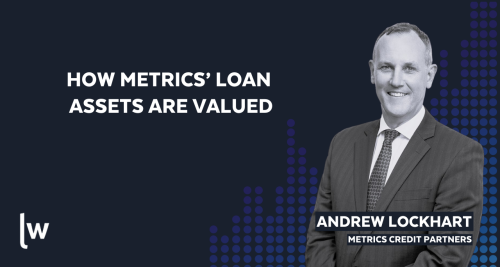 The price you pay is almost as important as the asset you're buying. Here's how Metrics determines asset value.  It…
Read more