A Band Ratings Secured For Two Metrics Credit Partners Loan Funds
Metrics Credit Partners has secured ratings in the A band for two of its loan funds despite a volatile year for financial markets raising concerns about credit quality.
S&P Global Ratings has assigned an A- rating to the Metrics Credit Partners Real Estate Debt Fund (REDF) and affirmed its A- long term and A-2 short term credit ratings on Metrics' Diversified Australian Senior Loan Fund (DASLF).
The ratings agency also assigned an A-2 short term credit rating to REDF, noting the fund has low leverage, significant permanent capital, and fund terms that support liquidity.
"We view REDF's low leverage as a key credit strength," the announcement by S&P said.
"Metrics' consistent investment performance and governance structure demonstrate sound risk management practises, in our view."
Sydney-based Metrics has the backing of a number of large superannuation funds and is one of Australia's largest non-bank corporate lenders.
A statement by Metrics Credit Partners said the DASLF, which has about $3.3 billion under management, invests in a diversified portfolio of corporate loans including loans to public and private companies, commercial real estate, and leveraged and acquisition finance. Exposures are diversified by industry, tenor and credit quality.
"In our view, DASLF holds a unique position as the only fund offering investors exposure to Australian corporate debt across the credit spectrum and providing a distinctive investment option for those seeking higher yields," S&P said.
Managing Partner of Metrics Credit Partners Andrew Lockhart said the ratings underscored the quality of the funds' portfolios and were also testament to stringent origination and risk management processes.
"Metrics has demonstrated a proven track record of delivering both capital stability and attractive returns, even when markets are at their most volatile," he said.
"These ratings highlight the benefits of investing in the market through well-managed and diversified funds."
Metrics Credit Partners has been providing institutional and wholesale investors access to the corporate loan market since 2013.  Metrics has more recently also focused on providing retail investors with greater access to the market.
For further coverage on this announcement, see below:
Other News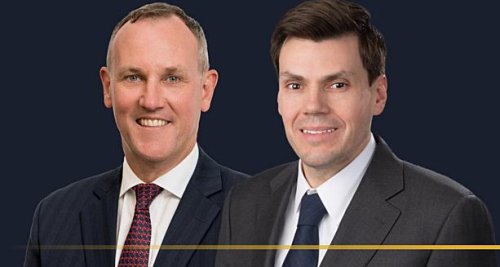 Andrew Lockhart, Managing Partner at Metrics Credit Partners, provided insights into the opportunity and outlook for Australian private debt in…
Read more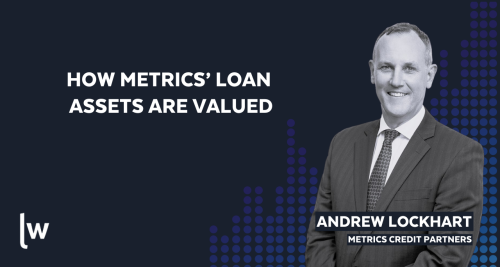 The price you pay is almost as important as the asset you're buying. Here's how Metrics determines asset value.  It…
Read more