Zenith names fund awards winners
Zenith Investment Partners has announced the winners of its annual Fund Awards, recognising excellence in funds management across 22 categories.
Each finalist was a leader in their respective field and had displayed investment excellence across both qualitative and quantitative criteria over the last 12 months, Zenith said.
Pendal, which was announced as 2020's Fund Manager of the Year and also won in the Australian Fixed Interest category and earned nominations in the Multi Asset Diversified and Responsible Investments categories, was praised by Zenith for its high quality of product suite, consistency of ratings over time and Zenith expressed high regard for Pendal's investment team as key drivers for this award.
"Despite the obvious challenges of operating within markets over the last 8-9 months, we've seen many managers continue to adapt and thrive to deliver better outcomes to their investors, which is a credit to the industry," David Wright, Zenith's chief executive, said.
"Our long-established fund research role is one we take very seriously and identifying industry best practice within quality fund managers has never been more important."
The full list of winners is outlined below:
Real Estate Investment Trust
UBS Asset Management
Global Real Estate Investment Trust
Resolution Capital Limited
Real Assets
Charter Hall Group
Infrastructure
RARE Infrastructure
Global and Diversified Fixed Interest
Ardea Investment Management
Australian Fixed Interest
Pendal
Exchange Traded Products
Vanguard Investments Australia Ltd
Listed Investment Companies
Metrics Credit Partners
Alternative Strategies
Firetrail Investments
Multi Asset – Diversified
BlackRock
Multi Asset – Real Return
Perpetual Investment Management Limited
International Equities – Emerging Markets and Regional
GQG Partners
International Equities – Alternative Strategies
Munro Partners
International Equities – Global
Magellan Asset Management
Australian Equities – Alternative Strategies
Milford
Australian Equities – Small Cap
Aberdeen Standard Investments Australia Limited
Australian Equities – Large Cap
Greencape Capital
Responsible Investments
Ausbil Investment Management
Rising Star
Fairlight Asset Management
Distributor of the Year
Fidante Partners
Industry Contribution Award
Anne Anderson
Fund Manager of the Year
Pendal
Money Management – 2 November 2020
The Zenith Fund Awards were issued 30 October 2020 by Zenith Investment Partners (ABN 27 130 132 672, AFSL 226872) and are determined using proprietary methodologies. The Fund Awards are solely statements of opinion and do not represent recommendations to purchase, hold or sell any securities or make any other investment decisions. To the extent that the Fund Awards constitutes advice, it is General Advice for Wholesale clients only without taking into consideration the objectives, financial situation or needs of any specific person. Investors should seek their own independent financial advice before making any investment decision and should consider the appropriateness of any advice. Investors should obtain a copy of and consider any relevant PDS or offer document before making any investment decisions. Past performance is not an indication of future performance. Fund Awards are current for 12 months from the date awarded and are subject to change at any time. Fund Awards for previous years are referenced for historical purposes only.
Other News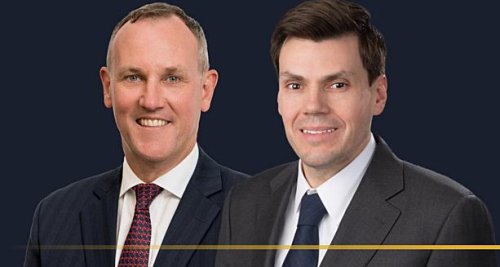 Andrew Lockhart, Managing Partner at Metrics Credit Partners, provided insights into the opportunity and outlook for Australian private debt in…
Read more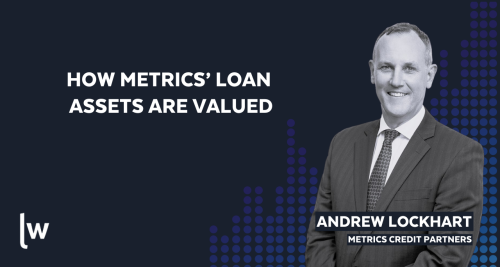 The price you pay is almost as important as the asset you're buying. Here's how Metrics determines asset value.  It…
Read more