Three ways corporate loans can benefit your retirement income portfolio in volatile times
After the financial market volatility of 2020, many investors are looking for more reliable sources of income and capital stability. However, with official interest rates at record lows, finding defensive investments that also deliver an attractive return is no easy task.
Australian corporate loans are among the few asset classes that offer both capital preservation and attractive risk-adjusted returns. Traditionally the asset class was only available to wholesale investors. However, in recent years, select opportunities have become available to self-managed superannuation funds and other self-directed investors in the Australian market.
Metrics Credit Partners was the first fund manager in Australia to launch an ASX-listed corporate loan fund, the MCP Master Income Trust (ASX:MXT), to give investors a way of accessing this opportunity in a simple listed format that provided liquidity not previously available in the asset class.
Let's take a look at three key benefits of investing in a well-managed portfolio of corporate loans – reliable income, capital stability, and diversification.
1. Attractive, reliable income
Private debt can provide regular income, even during extraordinary times such as we've seen in 2020. Interest and fee payments are received from borrowers at specified intervals under the binding terms of their debt contract. A floating base rate, with additional credit margin, ensures returns rise in line with inflation.
This contrasts with dividends that are paid to equity holders at a company's discretion. Even when equity markets were at their most turbulent in early 2020, and many companies were suspending or reducing dividends, our ASX-listed funds, the MCP Master Income Trust (ASX:MXT) and the MCP Income Opportunities Trust (ASX:MOT), continued to deliver consistent monthly income.
The asset class can provide attractive risk-adjusted returns even in a low interest rate environment. MXT, which targets a return of 3.25% p.a. over the RBA cash rate*, net of fees, is designed to be included in the defensive part of an investor's portfolio – as an alternative to low-yielding corporate bonds, hybrids, government bonds, or even cash deposits. Metrics' second listed fund, the MCP Income Opportunities Trust (ASX:MOT), targets a cash distribution of 7% p.a. and is designed to give investors an alternative to investing in equities for income.
When accessing corporate loan investments through an ASX-listed structure, investors enjoy the premium income distributions associated with this asset class, without having to lock up capital for 3 – 5 years, which is the typical term of the underlying loans.
2. Capital stability
Another key attraction of the asset class is that it can provide capital stability through the economic cycle.
Corporate debt is a lower risk investment than equity because Australian corporate insolvency laws give priority to the interests of creditors in claims over the assets of a business.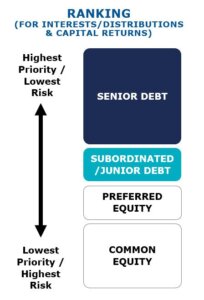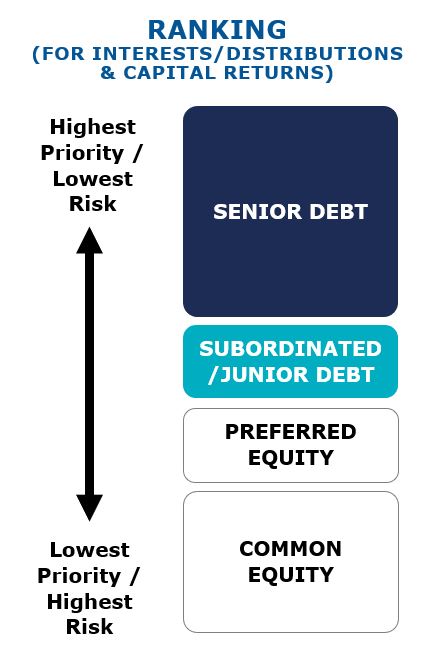 In a private market, lenders directly negotiate with borrowers, and thus have greater influence on terms. Covenants are negotiated and provide protection and early warning of changing risks.
As a result of the protections in place, the corporate loan loss rates for Australian companies have been very low for many years.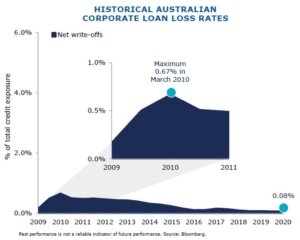 However, all borrowers and loans are not created equal. When it comes to investing in corporate loans via a managed fund, it is important to invest with a manager who has the necessary skills and experience to take the steps needed to preserve investor capital.
Metrics seeks to preserve investor capital through a strong focus on risk management, supported by the team's extensive experience in loan workout and restructuring. There were no arrears or defaults across our portfolio during 2020, demonstrating the strong risk management of the team and their extensive experience structuring loans and negotiating terms in order to maximise protections for investors.
When we negotiate a transaction with a borrower, we must ensure that we achieve the appropriate terms and conditions and put in place controls and covenants. These are designed to put constraints on the borrower to manage risk and therefore protect and preserve investor capital. Other factors that underpin capital stability include imposing appropriate reporting obligations and taking security over the company or the assets of the company.
A diversified portfolio helps to spread risk across sectors. MXT comprises in excess of 140 loans diversified across industries and the credit risk spectrum.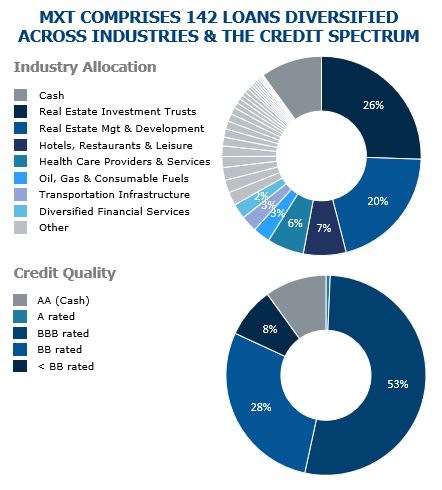 Metrics doesn't have any exposure to the small-to medium-size enterprise part of the market or have any exposure to consumer lending. Our business is lending to larger corporates that have well diversified business models and have sustainable cash flows.
3. Diversification
During 2020, many fixed income investments didn't deliver the safe haven and downside protection they once did. Bonds no longer rise as equities fall, making 'balanced portfolios' a lot less stable in times of turmoil.
Corporate loans have a low correlation with other major asset classes, including growth assets such as equities and property, as well as other fixed income products such as government bonds and cash deposits, providing excellent diversification opportunities.
Because they deliver reliable income and capital stability throughout the economic cycle, they can be an asset to your portfolio when other markets are falling.
We believe the best way for investors to access corporate loans is through a low cost and well diversified fund, which helps to spread risk by investing in a varied range of sectors, loan types, and borrowers with differing credit quality and maturity profiles.
When selecting a fund, it is important to choose carefully. Look for a manager with a track record of delivering regular income payments and meeting or exceeding investment targets over time. They should have a strong focus on risk management, as well as the expertise, skills and direct market relationships required to directly negotiate appropriate debt facilities, fees, and margins.
With interest rates at record lows and risks heightened in global share markets as the pandemic continues to impact economies around the world, we believe corporate loans are well worth considering for your portfolio.
*Target returns are targets only and may not be achieved.
This communication is issued by Evolution Trustees Limited (ACN 611 839 519 and AFSL No. 486217) (Evolution) the responsible entity and the issuer of the units in the Metrics Direct Income Fund ARSN 637 459 968 (MDIF) and by The Trust Company (RE Services) Limited ABN 45 003 278 831 AFSL 235 150 (Perpetual) as Responsible Entity of MCP Master Income Trust ARSN 620 465 090 (MXT) in respect of content relating to MXT. Metrics Credit Partners Pty Ltd (ABN 27 150 646 996 AFSL No. 416 146 (Metrics) is manager of MDIF and MXT (each a Fund).The information provided in this communication is of a general nature only, does not constitute financial product advice and has been prepared without taking into account your objectives, financial situation or needs. Before making an investment decision in respect of a Fund, you should read and consider the current product disclosure statement for the Fund (PDS) and any updated information and continuous disclosure notices (Additional Disclosures) carefully and in their entirety and assess whether the Fund is appropriate given your objectives, financial situation or needs. If you require advice that takes into account your personal circumstances, you should consult a licensed or authorised financial adviser. The PDS and any Additional Disclosures in respect of MDIF are available at
this link
. Copies of the Additional Disclosures are also available on request by calling the Fund's unit registry on 1300 816 157 (within Australia) or +61 2 8072 1417 (International). Copies of documents set out above that are lodged by the Fund with ASIC may also be obtained from ASIC. The PDS and continuous disclosure announcements in respect of MXT are lodged with the ASX and are available at
www.asx.com.au
.
Neither Evolution, Perpetual nor Metrics guarantees repayment of capital or any particular rate of return from a Fund and the value of your investment may rise or fall. Neither Evolution, Perpetual nor Metrics gives any representation or warranty as to the currency, reliability, completeness or accuracy of the information contained in this communication. To the maximum extent permitted by law, each of Evolution, Perpetual and Metrics disclaims all and any responsibility or liability for any loss or damage which may be suffered by any person relying upon any information contained in or omission from this communication. All opinions and estimates included in this communication constitute judgments of Metrics as at the date of this communication and are subject to change without notice. Past performance is not a reliable indicator of future performance.
Other News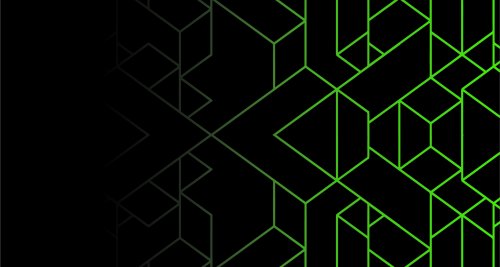 Metrics Credit Partners, Australia's leading non-bank corporate lender, has launched its first fund for New Zealand investors. The Metrics Multi-Strategy…
Read more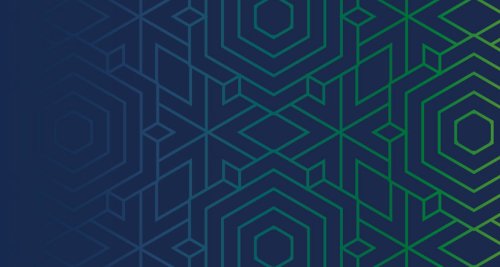 In response to increasing demand from investors, Australia's leading non-bank corporate lender, Metrics Credit Partners, launched a new unlisted private…
Read more